PS Agenturer
Exklusivitet – Erfarenhet – Pålitlighet
PS Agenturer baserade i textilstaden Borås är ett familjeägt företag inriktat på handel med textilväv för främst modeindustrin.
Vi jobbar med följande leverantörer Olmetex Spa, Paulo de Oliveira SA, Tootal Fabrics bv. Samtliga leverantörer är Öko-tex 100 certifierade. De har även GRS, GOTS och BCI certifiering.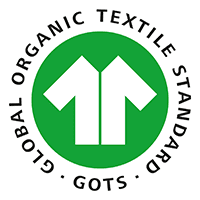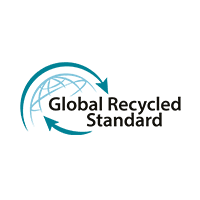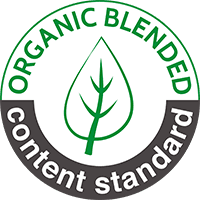 Olmetex Spa är ett textilföretag etablerat i Como,Italien år 1952 med inriktning på funktionell väv till ytterplagg.
Företaget är mycket finansiellt välskött och bedriver sin produktion i moderna lokaler med den senaste tekniken. Tack vare den moderna produktionsanläggningen garanteras högsta kvalitet.
Olmetex främsta fokus är miljö, design, forskning och utveckling av väv för främst ytterplagg. Huvudkontoret ligger i Como där man också producerar från tråd till färdig produkt. I produktionen används material som polyester, polyamid, siden samt blandningar av bomull. Olmetex släpper tre kollektioner per säsong med kollektionsstart i december respektive juni.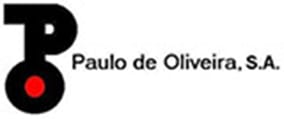 Paulo de Oliveira är ett familjeföretag med sin bas i den portugisiska staden Covilhã, nära den spanska gränsen. Företaget grundades redan 1936 och är idag Portugals klart största väveri.
Väveriet använder sig enbart av den allra senaste tekniska utrustningen och maskinerna rullar 24 timmar om dygnet, sju dagar i veckan.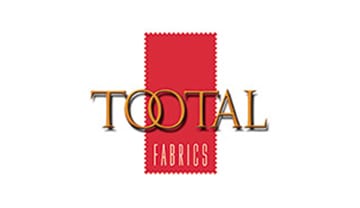 Tootal Fabrics (Holland) B.V. supplies clients with high quality fabrics. Tootal offers a wide range of fabrics for shirts, blouses and workwear to customers in more than 80 countries. With never out of stock services (N.O.S.), local agencies worldwide and experienced staff in all key disciplines, we meet your demand for creating the best possible fabric collection.
Fabrics for men
One of Tootal's specialties is Men's shirting fabrics! Tootal is an expert and one of the market leaders in the world of fabrics when it comes to both corporate and casual men's shirting fabrics. They carry in stock all sorts of textures, compositions and weave types, Tootal Fabrics (Holland) B.V. offers you a varied choice of beautiful, high-quality products. They have many cotton fabrics, CVC and TC blends in their collection. Among other things, this NOS (never out of stock) collection consists of single yarns, two folds, two ply yarns, twill, plain dyed, printed, digital printed and yarn dyed fabrics.
Fabrics for ladies
Continuous product development and designing of fashionable new items is the backbone of Tootal's success. Recently they added more fabric types to their range, such as high quality viscose, polyester, linen and linen/cotton items that are available in a lot of different colours and prints. These fabrics are suitable for women's wear, for both casual and corporate blouses.
Corporate
Tootal's extensive collection offers a great choice of fabrics for corporate uniform shirts and blouses. They offer items with various textures, compositions, and weave types, available in many colours and designs. All these fabrics are available and sample yardage can be ordered as well as colour cards. You can view Tootal's whole corporate and uniform wear fabric collection online on their Webshop.
Tootal recently expanded their Corporate Identity collection by adding new workwear fabrics! This new collection is for all sectors that value functional and durable fabrics that represent the image of your company. These workwear fabrics are suitable for Industrial Laundry at 95 degrees. Specifically developed to deliver functionality and durability for a long working life and to retain their exceptional properties throughout repeated wash and wear cycles.
Sustainable
Tootal made first steps towards sustainability years ago already by certifying their entire fabric collection by Oekotex Standards and covering the European Union REACH regulation, which is adopted to improve the protection to human health and the environment that can be posed by chemicals.
They are certified by and comply with the worldwide recognized standards such as: GOTS, GRS and OCS. Beside these certifications they are member of the Better Cotton Initiative (BCI). Tootal's whole supply chain is monitored by these organizations to ensure that highest standards are kept year after year by Tootal Fabrics (Holland) B.V..
At present Tootal offers sustainable fabrics with organic cotton and recycled polyester as well as eco-friendly fabrics such as Tencel®, viscose, linen and bamboo as part of their standard collection.
In addition to the certified fabrics, Tootal offers a digital print service. This is a more sustainable choice when it comes to printing because digital printing only requires 1/3rd of the water that is used to print traditionally. And because there are no screens or cylinders produced, it saves energy and minimizes the environmental impact and carbon footprint.
All digital print items can be provided with BCI credits as well as with GOTS and GRS certificates, where the latter include coverage of the ink/dye stuff being sustainable.
Om PS Agenturer
Per Skoglund har arbetat med ledande europeiska väverier sedan mitten på 1980 talet. Samarbetet med flera av leverantörerna har pågått mer än 25 år. Väverierna täcker in ett stort produktområde med tyngdpunkt på material i ull och ullblandningar, skjorttyger och material för ytterplagg i bomull och syntet. Ett stort fokus läggs på återvunna material, cirkulär produktion och hållbarhet.
Vi jobbar med följande leverantörer Olmetex Spa, Paulo de Oliveira SA, Tootal Fabrics bv. Samtliga leverantörer är Öko-tex 100 certifierade. De har även GRS, GOTS och BCI certifiering.